Music program at St Bartholomew's Episcopal Church Richmond VA
Under the direction of our Music Director, M. Wayne Hare, CAGO our parish enjoys a healthy variety of sacred music.
We blend music from classical composers, contemporary musicians, and the wide variety of music from several Episcopal hymnals to create a vibrant worship experience for the congregation. We are able to combine both traditional, organ accompanied music and more contemporary music accompanied by piano, orchestra and acoustic guitars
On October 1, 2017 we dedicated our new Viscount Chorum 60 organ. This instrument will support our blended worship services in ways we can't even imagine today - and will continue to support our program for years to come. Our organ integrates a Roland synthesizer with thousands of instrumental voices to augment the traditional pipe organ sounds from Europe and the Anglican tradition.
A Thanksgiving Hymn Of Praise
Gloria Gaither penned this beautiful poem which we will sing Sunday to the hymntune O Waly Waly.
Oh, loving father, by your grace
We gather here to seek your face,
And thank you for this family,
For hearth and home loyalty.
Our hearts are full of gratitude
For work and rest and daily food.
For neighbors kind and faithful friends,
The gifts on which our lives depend.
We even thank you for the pain
It's through the losses that we gain
A clear perspective, better view
Of our dependency on you.
We hold all things with open hand:
Our homes, our lives and this great land,
Our gifts possessions, and our days
We lift to you in grateful praise.
Through good and bad,
we've learned to trust
That you are loving, wise and just,
So now with childlike hearts we raise
Our hymn of deepest, highest praise!
Yes, now with trusting hearts we raise
Our hymn of deepest, highest praise! Amen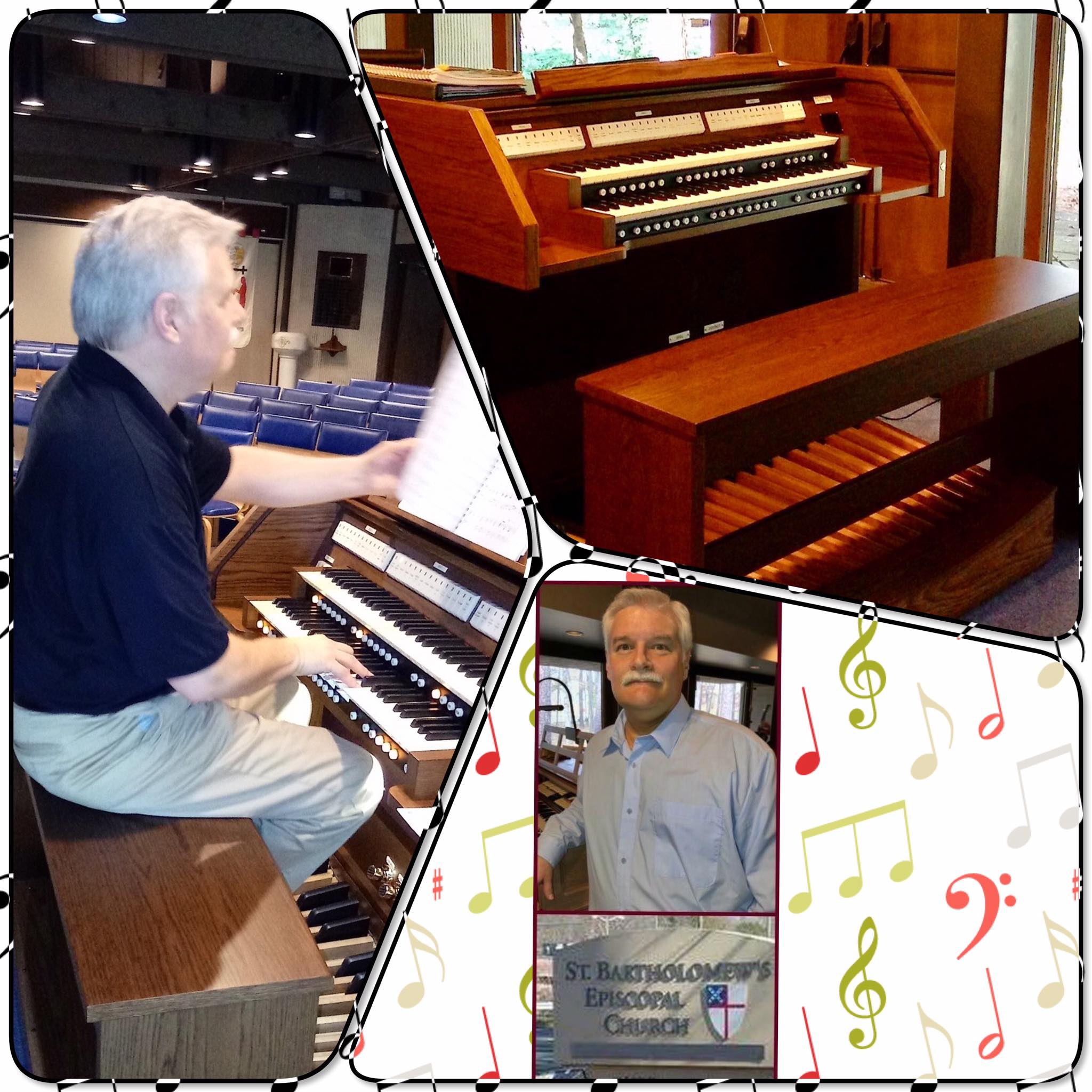 Choir rehearsals are are held from September through June on Thursday night at 7:30. All are welcome to join as we make a "joyful noise" to the Lord in song.
Check out our YouTube channel to hear the kinds of music we sing at St. Bart's.